When you arrive, we provide you with a locker, a bathrobe, slippers, and a towel.
Bathing Suits are mandatory in our saunas.
Slippers. If you would like, you may bring your own slippers! We offer slippers which we clean between each use.
Toiletries. You may bring your own shampoo and conditioner to use in our showers. If you would like to bring your own body scrubs or face masks, which may ONLY be used in the locker rooms or our Hammam Room.
Sauna hat
Plastic bag. You may need a bag for your wet items after you are finished.
Sauna Amenities: we provide you with a locker for your personal belongings. No lock for the locker is needed. We recommend you to leave your valuables at home, as Banya No.2 is not responsible for lost or stolen items.
Friends and Family. Enjoy your time here with your friends or family. Good company makes every experience more fun!
Did you forget something?
We offer a variety of items for purchase at the front desk:
Bathing Suit - we offer a variety of sizes of basic bathing suits.
Sauna Hats - think about purchasing one of our Sauna Hats, you won't regret it!
Body Scrubs - small size body scrubs, just enough for one visit.
Venik - bring a piece of Banya home with you. Use your own venik for a venik massage!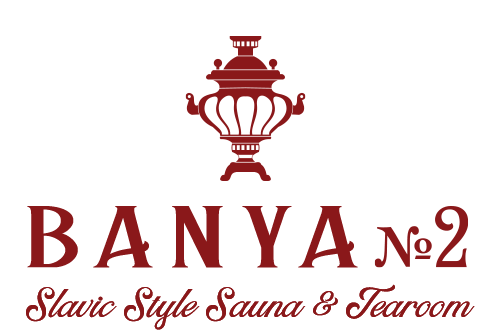 13110 Yonge Street Unit#1,
Richmond Hill ON L4E 1A3
Regular Hours
Monday - Friday -

Family Day

4 pm - 11:30 pm
Saturday

Family Day

12 pm - 11:30 pm
Sunday

Family Day

12 pm - 11:00 pm
Follow us
You can follow Banya #2 on all major social platforms. News, contests and special offers are announced on these platforms.